Field Day
The University of Arkansas will host a Turfgrass Field Day on Tuesday, August 1, 2023. The field day will be located in Fayetteville at the Agricultural Research Center. The field day provides individuals the opportunity to hear the latest up-to-date information about new products and research studies as well as providing an opportunity to network with others in the turf industry and visit with vendors at the trade show. Lunch, a hat and an information packet are provided.
Attendee Registration:
https://uada.formstack.com/forms/turfgrass_field_day
Registration is now open. On-line pre-registration will be available here. You may register on site, beginning at 7:15 am on August 1, 2023. However, we can only guarantee meals, hats, and programs for those who pre-register.
For those who need to mail in a check for payment, please click the link below for a PDF version of the registration form. Send payment to:
University of Arkansas
Attn: Shelby Hanson
Dept. of Horticulture
PTSC 316
Fayetteville, AR 72701
Vendor Registration:
https://uada.formstack.com/forms/turfgrass_field_day_sponsor
---
Tentative Schedule of Events
Registration: 7:00-9:00 am
Trade Show, and Breakfast: 7:00-8:40 am
Opening Remarks: 8:40-9:00 am
Field Tours: 9:00-11:30 am
Lunch: 11:30 am -1:00 pm
Pesticide re-certification - 1:00-3:00 (pesticide re-certification requires attending entire event)
Trade Show Area Map: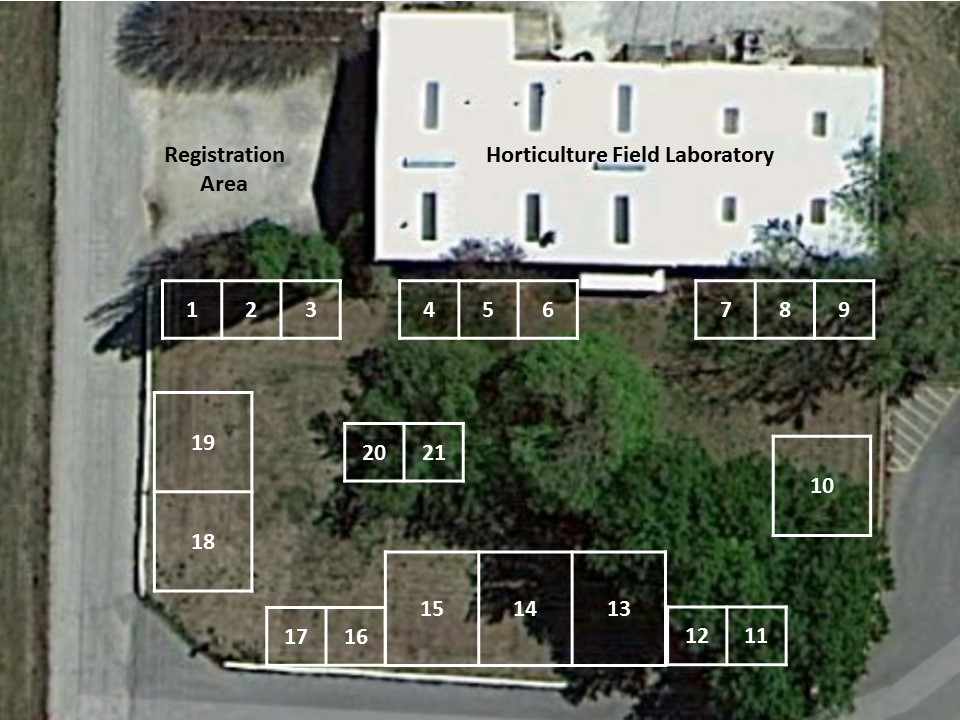 ---
Sponsors: